Assisted Living at Celebre Place in Kenosha WI
Assisted Living at Celebre Place in Kenosha WI
Assisted Living at Celebre Place is unlike any other Senior Housing Option in Kenosha.  Every component is designed to maximize and maintain Independence for our residents in their own apartments.
Celebre Place is a vibrant and friendly community where you will love inviting your friends and family. All the beauty and amenities of a high-end, high-cost senior community but at a price to fit your pocket book.
Celebre Place is the only Affordable Assisted Living Community in Kenosha!  Most importantly, Celebre Place is a participant in the Wisconsin Assisted Living Association (WALA) Diamond Accreditation Program – where we must demonstrate high quality standards in service delivery above and beyond what is required by state regulations.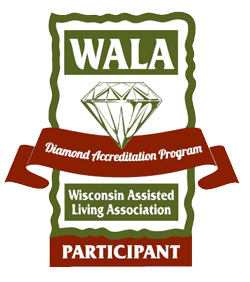 Optional Assisted Living Services
Assisted living services are billed separate from monthly rent and are totally optional. Services are tailored to individual needs are based on an assessment with our Wellness Coordinator. We can provide a range services – from just a bit of assistance to make life easier -- all the way to around-the-clock services as needed. A customized service plan is crafted for each assisted living program resident. For those with limited financial resources, Celebre Place may be the perfect solution. Residents in the Wisconsin Family Care program may be accepted if we can meet their functional needs as determined by our RN/Wellness Coordinator. Optional Services include:
Chef-Prepared Fine Dining
Housekeeping & Laundry Service
Fitness program
Wellness checks by RN
Medication Administration
24/7 on-site staff to assist with personal care
Daily social, educational & recreational programing
Wireless staff call system
Community outings
Celebre Place in Kenosha offers spacious one and two bedroom apartments with well-appointed kitchens and luxurious bathrooms. Seniors age 62 and older who income qualify are able to lease apartments at rents less than those of conventional market rate senior communities in Kenosha. Apartment features include:
1 and 2 bedroom floor plans
Full kitchens with a dishwasher & garbage disposal
Spacious bathroom with spa-like walk-in shower
In unit washer/dryer or washer/dryer hook up
Generous closet space throughout the unit
Cable TV and Internet
Air conditioning
Heat, water and sewer included
Patio or deck available with some units
Pet Friendly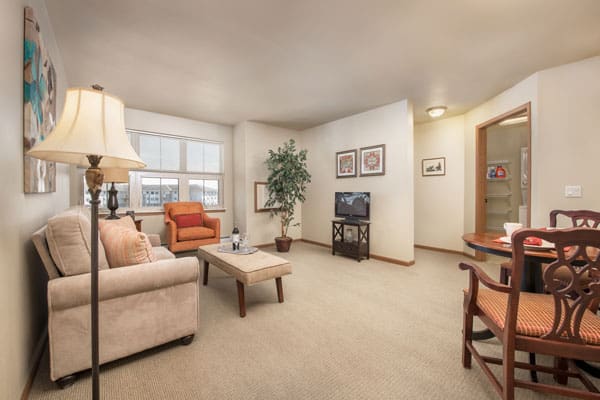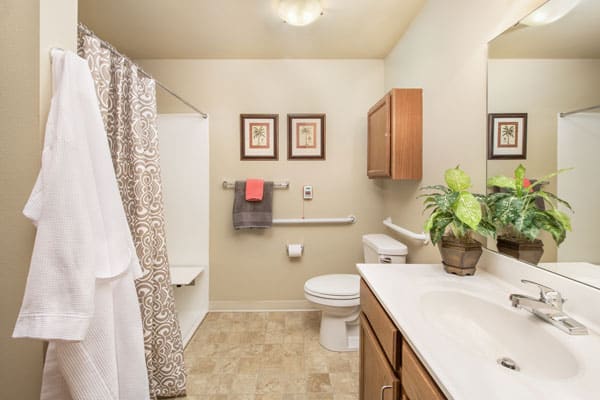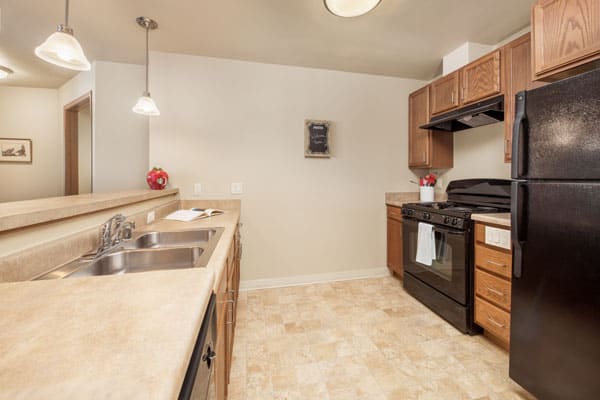 Celebre Club & Community Involvement
The Celebre Club is for residents who want to stay active, engaged and perhaps learn a new skill or hobby.  A wide range of social, recreational, educational and spiritual programming built around the unique interests of our residents is offered.  Periodic outings in the Kenosha area help our residents stay connected. You choose your level of involvement!
A guiding principle of Celebre Place is that residents can continue to be productive and contribute to their community – no matter their age or abilities.  The We ♥ Kenosha program gives residents many ways to help others.  Past projects include:
Knitting over 500 cozy caps for newborns at St. Catherine's Medical Center's Obstetrics Department
Making special "comfort pillows" for Hospice Alliance patients
Fitness program
Writing notes and sending cards to local Veterans to let them know that they are not forgotten
Collecting school supplies for financially disadvantaged Kenosha area students
"Beautiful apartment! The staff is always friendly and available to answer any questions or concerns. The food is outstanding!"
Wisconsin Affordable Assisted Living Program
Assisted living can be expensive and is unaffordable for many older adults.  Celebre Place was created to help seniors age 62 and older receive services in the privacy of their own apartments and allow them to maintain their independence for as long as possible.
Celebre Place is the only senior community in Kenosha participating in the Wisconsin Affordable Assisted Living Program.  Celebre offers both affordable apartments and affordable services.  Income-qualified seniors age 62 and older can lease spacious one and two-bedroom apartments at rents less than area market-rate senior apartments.  In addition, residents can optionally select from a broad range of assisted living services on an as-needed basis. Celebre Place accepts residents enrolled in Wisconsin's Family Care Program, a benefit that covers the cost of services to seniors where they live, including assisted living communities. To find out more about Family Care, contact us and schedule a visit.  We'll be happy to tell you more!